We are here to assist our senior citizens after 60 and above to age gracefully and it is possible to continue to be active after the age of 60. Nowadays, life spans are longer and it is important to keep ourselves active mentally and physically to prevent illness and have mobility, flexibility, and balance for as long as we can so that as we age, we can still be independent and healthy as well as avoid any possible medical complications and unnecessary hospital bills. START NOW as soon as you can, little baby steps to get moving as we guide you safely.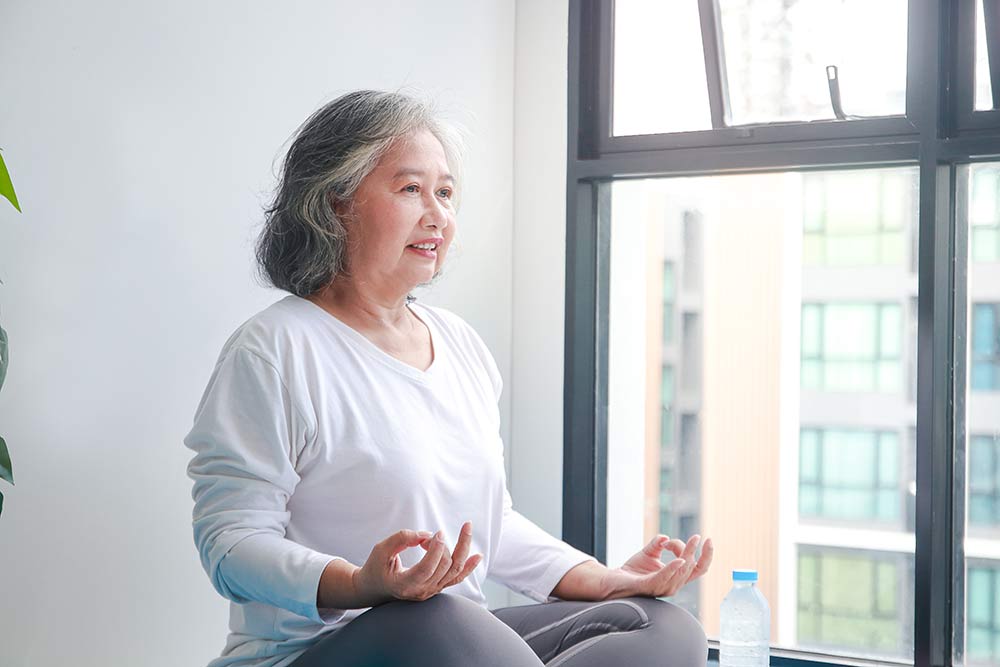 It is never too late to start exercising and getting fit, regardless of your age or physical condition.
As we age, we tend to slow down and become more sedentary due to health problems, weight or pain issues, or worries about falling. You may even think that exercising is tiring or boring. However, this mindset needs to change as an active lifestyle becomes even more important than ever to your health as you age.
Our Minus Calories regime along with customised Yoga Therapy and Yoga sessions are catered to suit the senior citizen's ability and stamina, and the Near Infra-Red from Minus Calories machines helps to warm the body and provide relief to body aches and pain, helping you to build your energy and strength, keeping your joints mobile and strong as well.
We can tailor a program combined with Yoga Therapy to help you get stronger and calm physically and mentally.
Contact us to book a session now!
https://www.agelessonline.net/a-wellness-regime-for-seniors-those-with-menopause/